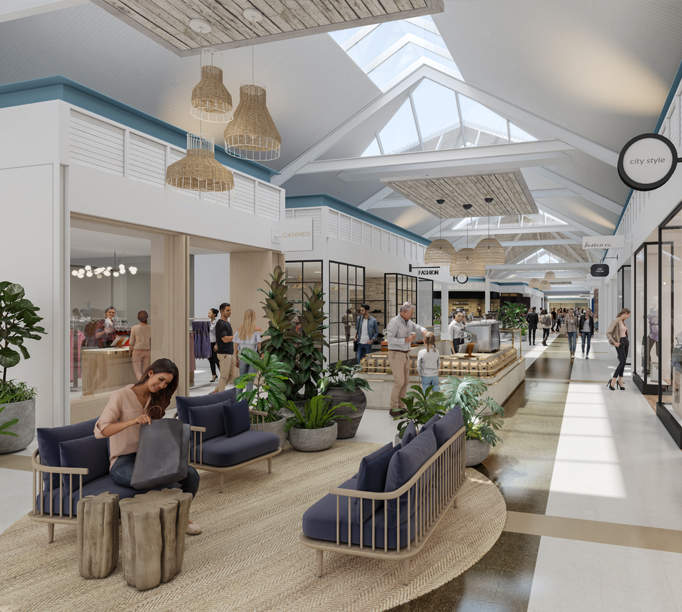 Mall Upgrade is underway
We're making Bateau Bay Square local and unique with new mall upgrades.
Works will be undertaken for an ambience upgrade including improved seating and ceiling treatments to the mall. We are pleased to advise, with all renovations being completed in the evening, there will be no disruption to trade over the building period. Shoppers can expect the same relaxed and convenient shopping journey.
If you have any concerns or questions regarding these works, please do not hesitate to contact the Centre Management Office.
We look forward to delivering an enhanced shopping experience for our community.
* Artists' impression only and subject to possible changes. Correct as of October, 2018.