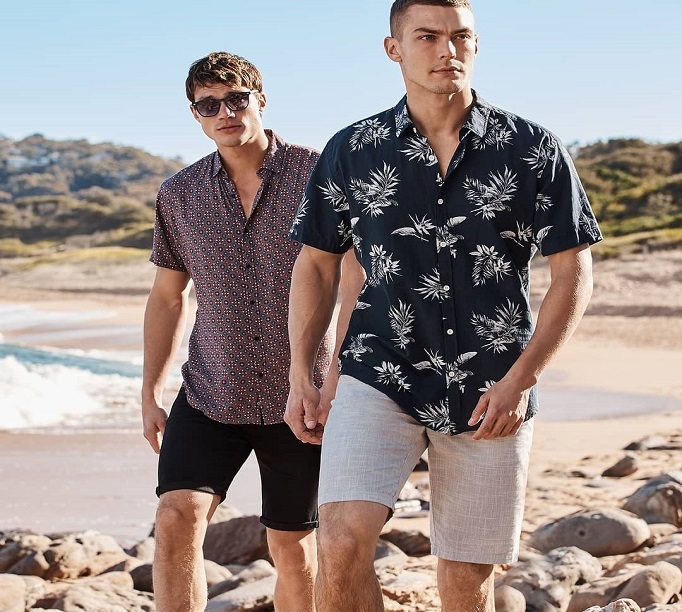 Spotlight on Connor
We recently welcomed menswear retailer Connor ! The new home of affordable and stylish menswear for the local lads.

At Connor you will find a wide range of styles which cater to all our Central Coast gent's from the casual, relaxed dad to the businessman and even our edgier youths looking to make a bold fashion statement. Connor keeps abreast of the latest fashion trends for men and makes them available at a price point that is accessible, with regular promo's and discounts to keep an eye out on throughout the year.

Whether you need a casual wardrobe update or a smart outfit for a special occasion you will find it in the huge offering of tee's, chinos, denim, shirts and suiting at our newest store which can be found up the Woolworths end of the centre. Also exciting is the complete range of footwear options now available to men at our Connor store with boat shoes in every shade of brown you can imagine, shiny dress shoes and chill sneakers. Give the trusty plugger a rest while you step out in something a little more polished.
We spoke to Store Manager Mel Tibbey to get the low down on their new collection and what to keep an eye out for this season at Connor.
What are the biggest trends in menswear this season? Shorts and button up shirts. The Covid pandemic has meant trends from previous seasons are sticking around longer and there is an emphasis on casual clothes and comfort.
What colours and prints are on point right now? Navy and Floral are everywhere.
What is the instant wardrobe update a man needs for 2021? Linen pieces are the shortcut to looking on trend and in fashion this season. We have shorts, button up shirts and jackets in a huge variety of colours to hit the brief.
What are your favourite new pieces from the latest collection? The Harding Short Sleeve Shirt or Albany Shirt with our Darwin Chino Shorts in Navy, Rust or even Khaki.
What 3 items are a must have in any men's wardrobe? T-shirts, shorts and chinos. Simple!
What do you find men struggle with the most when shopping and what tips do you have for them? A lot of men come in with an image in their head of what they need/want but struggle to realise their vision alone and can get overwhelmed by the choice. This is where our highly skilled retail staff come in super handy as they are trained to help you realise your vision and nail exactly the look you had in mind. We are masters at getting ideas out of men's brains and turning them into a stylish reality. Don't be afraid to ask for help, use our experience to make shopping quick and easy!
See Mel or one of her fabulous team in store to bring your ideas to life! Up to 70% sales off in store and 3 shirts for $50. (Deal current at time of print).